Is A Custom Website Right For Me?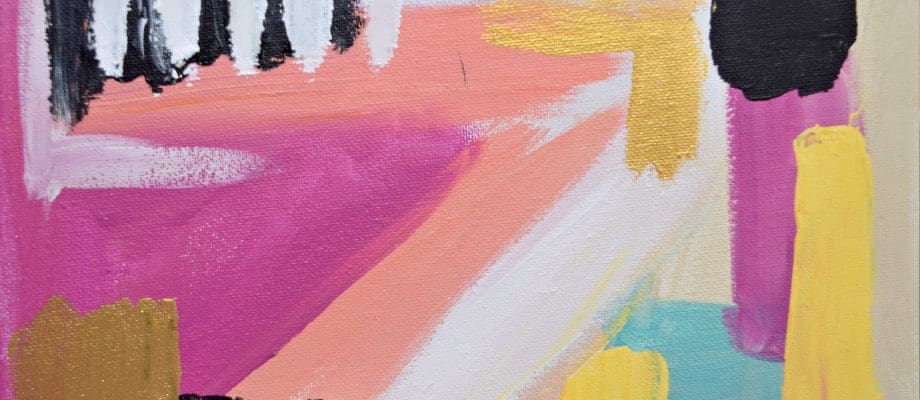 Website builders have increasingly become more popular and accessible in recent years. Services like Wix, The Grid, Divi and Squarespace have become a much more viable option for individuals and even companies. Over the 5 years that I have been building custom websites, my friends and family will periodically reach out with concern after seeing a new advertisement for an easy, beautiful, do it yourself website builder. At first I thought I would need to start moving into a new industry, however, I have now arrived at the conclusion that there is still a really large gap between custom websites and DIY website builders. It feels like most of the time during my initial conversation with a potential client they mention how cheaply they can get started with a website on whatever the most popular drag and drop builder is at the time. My answer is always the same. The purpose of the blog post is to answer the question, "Is a custom website right for me?".
There is a time and place for easy, drag and drop, monthly payment website builders. Just like there is a time and place for custom designed and custom developed websites.
The right time to use a Do It Yourself website builder:
Low Budget – In many cases you can get started for free with a website builder. Then after awhile you start paying a low monthly fee indefinitely. If you have a very small budget for you website, but you know you need something up on the internet to be taken seriously in your business a website builder might just be your best option. Obviously you need to always remember, you get what you pay for.
Lots of Time – You need to be aware that even though it is a simple drag and drop interface, building a website with a website builder is going to take a lot of your time. The advertisements make it look like you can build your entire website in an afternoon. In my experience it takes much longer for the average person to build a website using these interfaces. If you have a lot of time on your hands and are willing to hunker down and do the work, a website builder may be right for you.
Not a Perfectionist – Drag and drop systems are great for people who are not super picky about placement of their content and images. The idea of having a template you can start with is great, but when you deviate from that template by dragging stuff around or trying to add 4 lines of text instead of 1 it can create some inconsistencies across the site. If you know you are not going to be bothered by the fact that there is more space on the right than the left of your page or above your image than there is below it, a page builder may be right for you. You can not go into a free or cheap service thinking that you will emerge with a glittery perfect product. You just need to align your expectations that you will end up with a product that is good enough to get the job done, but not perfect from any perspective.
Stepping Stone – If you have a low budget, some expendable time and you are not a perfectionist a website builder can be a great starting point or stepping stone. I think that within these qualifications a free or cheap website builder is a great option to just get something up on the web. Then a year or two down the road when you are thinking about SEO, Page Speed, eCommerce or any kind of scalability you can always start over on a more professional platform like WordPress.
The right time to use Professionals to build a custom website:
Limited Time – Time is money. This is especially true when you are running a small business or trying to have a result to show to an executive you have to answer to. If you need a website built right but you don't have the time to learn a whole system and study modern trends and best practices, I would recommend finding a trustworthy professional to build a website for you.
You Are A Perfectionist – It's okay! Some details are simply worth stressing over to get it just right. If you know you are the type of personality that is really going to care about having the same amount of spacing between sections on your homepage down to the pixel, or having all the headers on all of your pages be the same font size, or all of your links and buttons containing the same styling, you really need to consider bringing in professionals who know how to code and can adjust the little things exactly the way YOU want it.
You Value Being Unique – Let's face it. It is hard to stand out in our highly competitive market. It is even harder to stand out on the web, where a potential client can view 10 of your competitors in the matter of a few minutes. In order to differentiate yourself online you need to press into unique branding and user experience for your potential clients. In this fast pace comparison race it is more important than ever to have a very clear and engaging web presence that is different from the competition. If you want to differentiate your brand online, a professional who is up to date with modern trends and constantly think about user experience and how to engage with users in a way that beats the competition is the right choice for you.
You Need Scalability – What is scalability? Let's pretend you are an aspiring author. Today you just need a blog, but you think some time in the future you may want an online store to be able to sell your books. Or, Maybe you own a small business and you just know you need a web presence with a simple contact form. However, a couple years down the road you need to create a monthly newsletter, sell product online, add a landing page to market a new product you are rolling out, include a scheduling calendar and include sponsors/advertisements on your website to monetize the page-views. When you have a professional build you a website on wordpress you can easily return to them and pick up where you left off. Many website builders have limitations depending on themes or premium packages that can force you to start from scratch when trying to add new features. With a wordpress professional custom website you are positioned for growth.
You Are Concerned With SEO – I keep hearing people talk about SEO… What is SEO? SEO stands for Search Engine Optimization and it is one of the most important things you can do for you business. The super basic definition is SEO helps your site get to be higher up on Google's search results pages. Google has extremely complex algorithms that it updates sometimes daily. In my experience, DIY website builders can add a lot of extraneous and unnecessary code that is not unique to your specific market (or the english language for that matter). What is happening on the code side of things is what google reads to assess search engine ranking. This can make it really hard/borderline impossible to get ahead in the SEO world. Way to often people will come to me seeking SEO help and I look below the surface and see a complete mess that google is not taking the time to read or score highly and this is, most of the time, due to DIY website builders.
You Want A Fast Website – Similarly to SEO, When you use a DIY website builder best coding practices can not be used. They have to account for so many different options that the code gets really heavy. As a result, the website tends to load very slowly. This can be a major issue. You can hire a professional to come in and work to speed up your site, but you will be paying a lot of money to just get back to neutral. When I have spent time speeding up DIY website builder websites for clients I have to set their expectations to be that the site will not load as fast as a custom built website. Even if I do everything I can to speed up their site it will still have a really hard time beating a 5 second load time.
Is A Custom Website Right For Me?
I guess that is for you to decide.
If you come to the conclusion that you want a custom website, please consider Steck Insights Web Design. We would love to help your dreams become a reality and would be honored to serve you. If you are looking for Web Design in Colorado Springs reach out to us we would love to sit down with you over a cup of coffee.