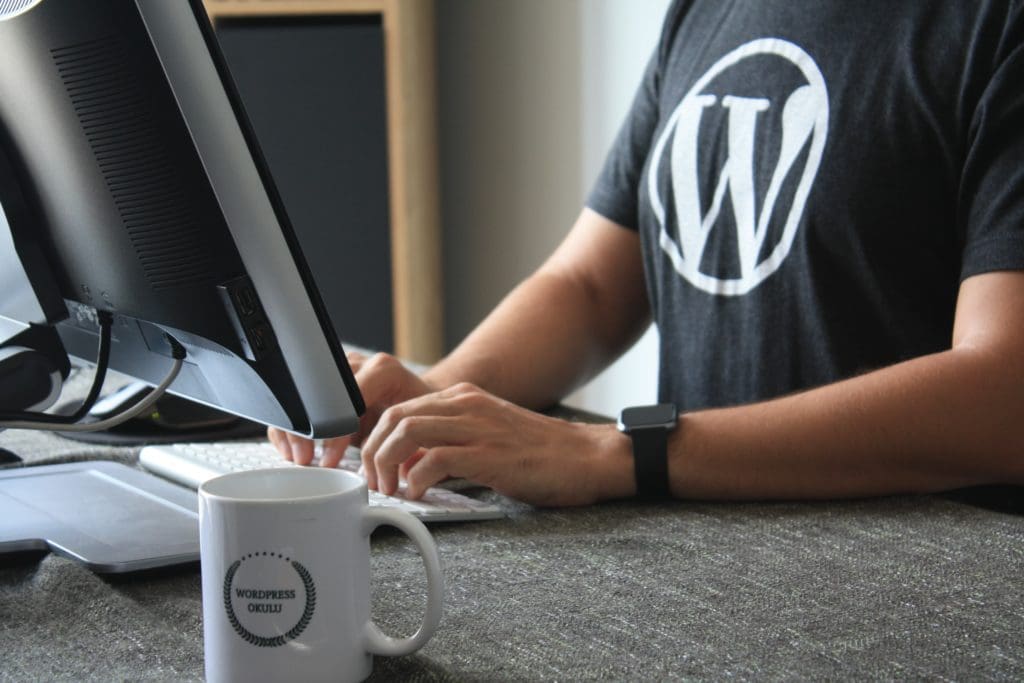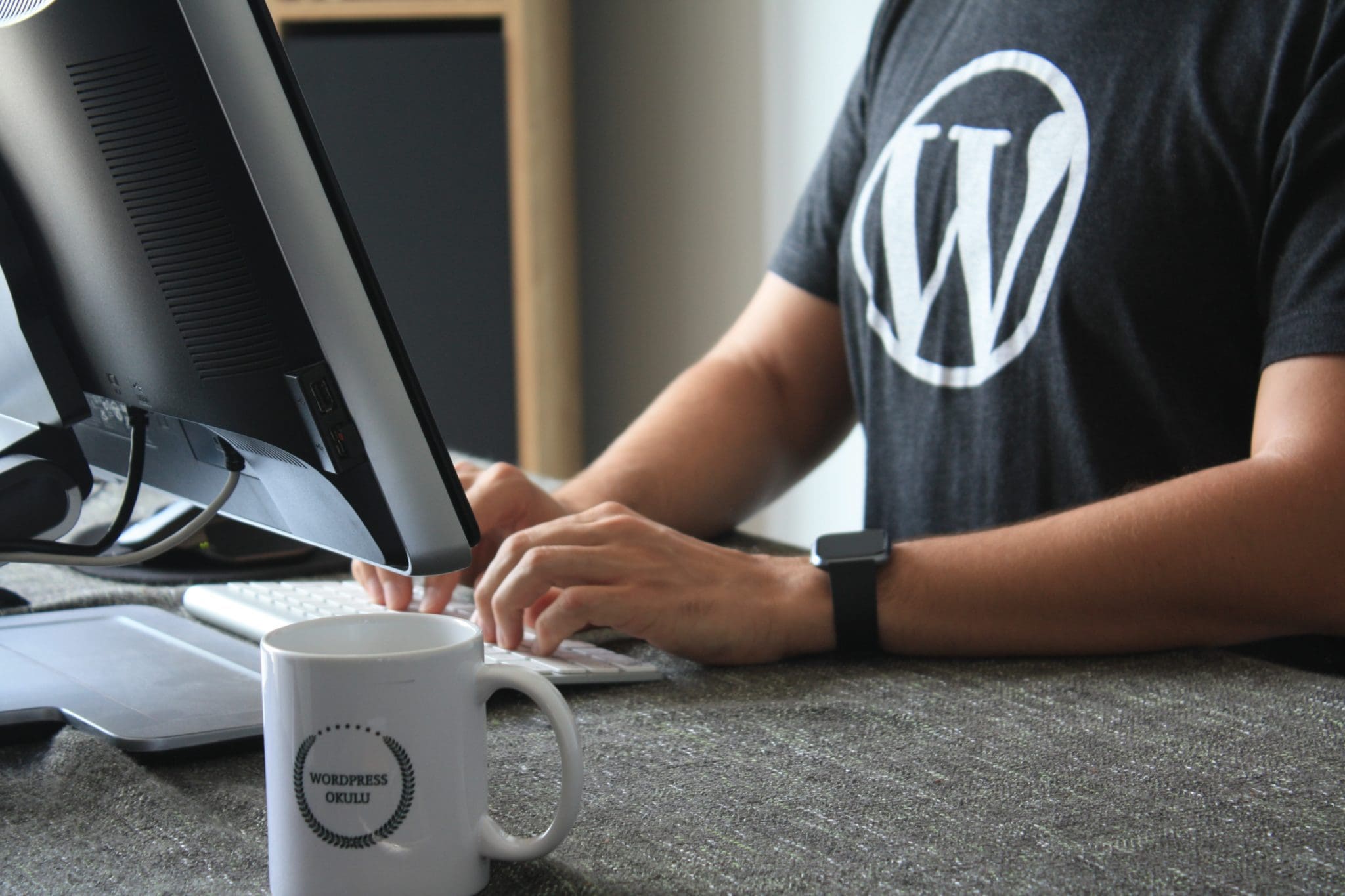 If your website isn't giving you the results you want, there's a good chance you need the help of a WordPress consultant. We'll help you diagnose and solve issues so your page can welcome and engage more customers.
What do you do when it doesn't seem like your web page is helping your business?
That's where we come in! We act as your WordPress consultant and help you make significant improvements to your site. We'll come up with a solid strategy that will increase web traffic and convert site visitors into actual leads and customers.
What Can We Do For You As A WordPress Consultant?
You might be wondering: what does a WordPress consultant do, anyway? Our WordPress consultants provide advice on the following.
WordPress Consultant Web Design Audit
If your website hasn't been redesigned in the past five years, then there's a good chance that it has an outdated look.
It isn't easy to get the most out of WordPress! Our WordPress consultation service can help you design and customize themes – no more ugly fonts, off-brand colors, or pages that are hard to navigate.
Through our WordPress consulting service, we'll advise you on how to make your website more appealing. With our years of experience in web design, we know exactly what works and what doesn't when it comes to building sites that make an impact on visitors.
Our web design team can also guide designers on how to build a WordPress website from scratch. If your WordPress project requires custom coding, our team can help.
If you don't have an in-house web design specialist, our team will be happy to offer our web development service. We can customize any WordPress theme to fit your needs.
WordPress Consultant Functionality Audit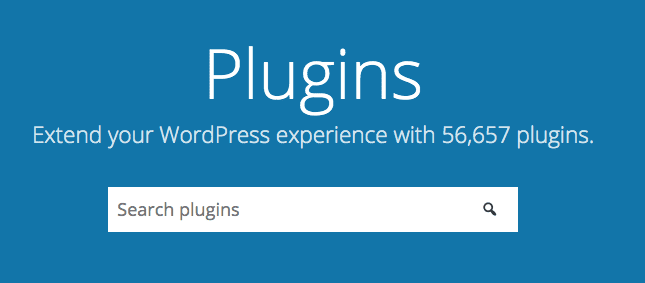 WordPress has a massive amount of plugins available to website owners, 56,657 to be exact. Often times websites can amass a staggering amount of plug-ins. These plug-ins range from basic social media widgets to sophisticated tools like WooCommerce (e-commerce).
Through our WordPress consulting service, we'll audit existing plug-ins and see which ones you can add or let go. For example, we'll install plug-ins that translate your pages into multiple languages, create personalized opt-in forms, or boost search engine optimization (SEO).
WordPress Training
It's possible that you already have web designers on your team, but they're not quite familiar with using WordPress as a content management system (CMS).
We offer our technical expertise and ensure that your designers know how to maximize the platform to your advantage. We'll teach them what makes a WordPress page effective in capturing attention and converting visitors into leads.
WordPress Consultant Site Speed Analysis

Did you know that a 1-second delay in page load time means an 11% loss in page views? It even results in a 7% reduction in conversions. Those are precious leads that could have been your customers.
Our WordPress consultants will check the loading speed of your website and advise you on how you can optimize performance. This covers the following:
Web hosting audit: A web host is a service provider that stores websites on special computers known as servers. If your page isn't properly configured to your hosting server, this will slow down your website dramatically.
External scripts: Ads and other external scripts can slow down websites. We'll check these codes to see if they're configured the right way.
Plug-in audit: Plug-ins that are coded incorrectly can hurt your website's load time. Our WordPress consultants will double-check your plug-ins to see if there are bad codes.
Page size check: Images that are too large can make websites difficult to load.
As WordPress consultants we are happy to advise you on how to optimize your WordPress site speed, however, if you would like us to optimize your site speed for you we can do that as well. Our Web Designers are site speed experts. We have helped numerous clients comply with Google's site speed guidelines. Google suggests that websites keep the fully loaded time under 3 seconds. It is important to note that site speed has been a Google ranking factor since 2010.
Today people expect a website to load quickly. It is our job as website owners to meet or surpass our visitor's expectations. Take a look at some of our successful site speed optimizations below.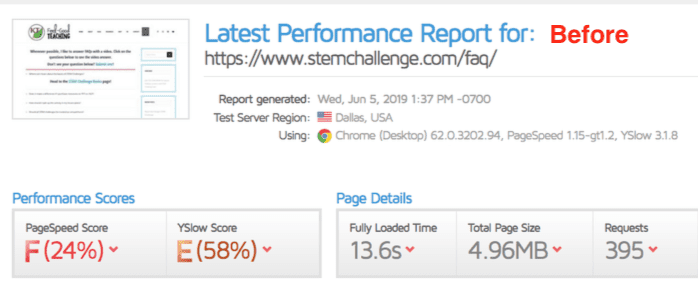 WordPress Search Engine Optimization Consulting (SEO)
Search engine optimization (SEO) refers to the practice of optimizing websites so that they rank well on the search engine results page (SERPS). We offer a free basic SEO audit as well as a more detailed paid audit. A few of the areas that we cover in our SEO audits are:
Keywords
Competitor Analysis
Backlink Analysis
On Page SEO
Technical SEO
Local SEO (If applicable)
We have a full-time SEO specialist on the team. He has provided many of our clients with great results. He tailors the SEO audits to be informative and to provide actionable steps that will improve your bottom line. We also offer monthly SEO plans if you are really wanting to supercharge your results.
Here is a quick look at one of our clients Google My Business results after only a couple of months of being on our SEO plan.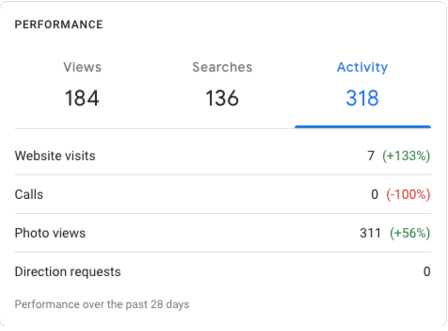 This client went from receiving maybe a new lead a month from his site to getting 20+ leads per month. This client offers cabinet painting services which is a pretty niche business and does not have a high search volume in his city. We spoke with him recently and he is overwhelmed with the amount of new work coming in.
This is just one example, we have helped real estate agents, contractors, local shops, wedding venues, etc improve their positions on Google. If you run a local business and would like to rank high in Google's map pack then I highly suggest that you reach out to us. Ranking businesses in Google's map pack is a specialty of ours.
WordPress Conversion Rate Optimization
Let's face it: WordPress consulting doesn't have any value if it doesn't help you meet your marketing efforts. You want websites that convert visitors into customers.
Thankfully, we have conversion specialists that help design landing pages, come up with killer copy, create effective Calls to Action, and more. Each time a visitor comes to your WordPress page, they'll be so impressed with your business that they'll be begging for your services.
We just worked with a client to improve his Calls to Action. We helped improve the design and size of his CTA buttons. He messaged us recently and said that he had a record month after we worked with him to optimize his CTA's.
WordPress Security Analysis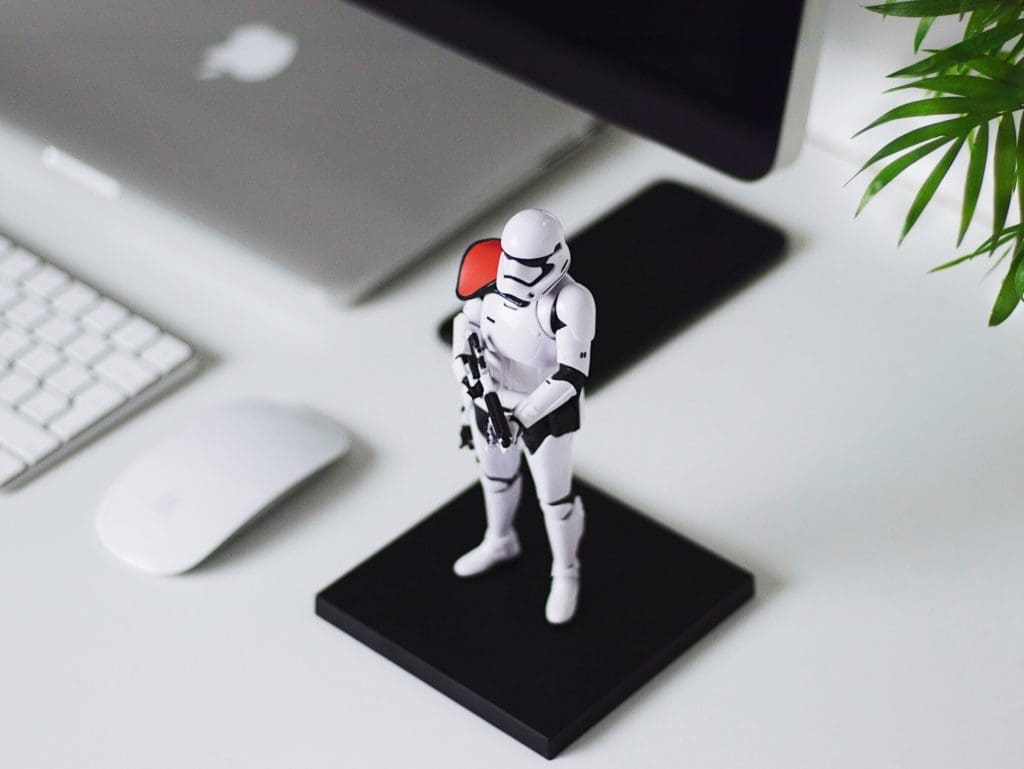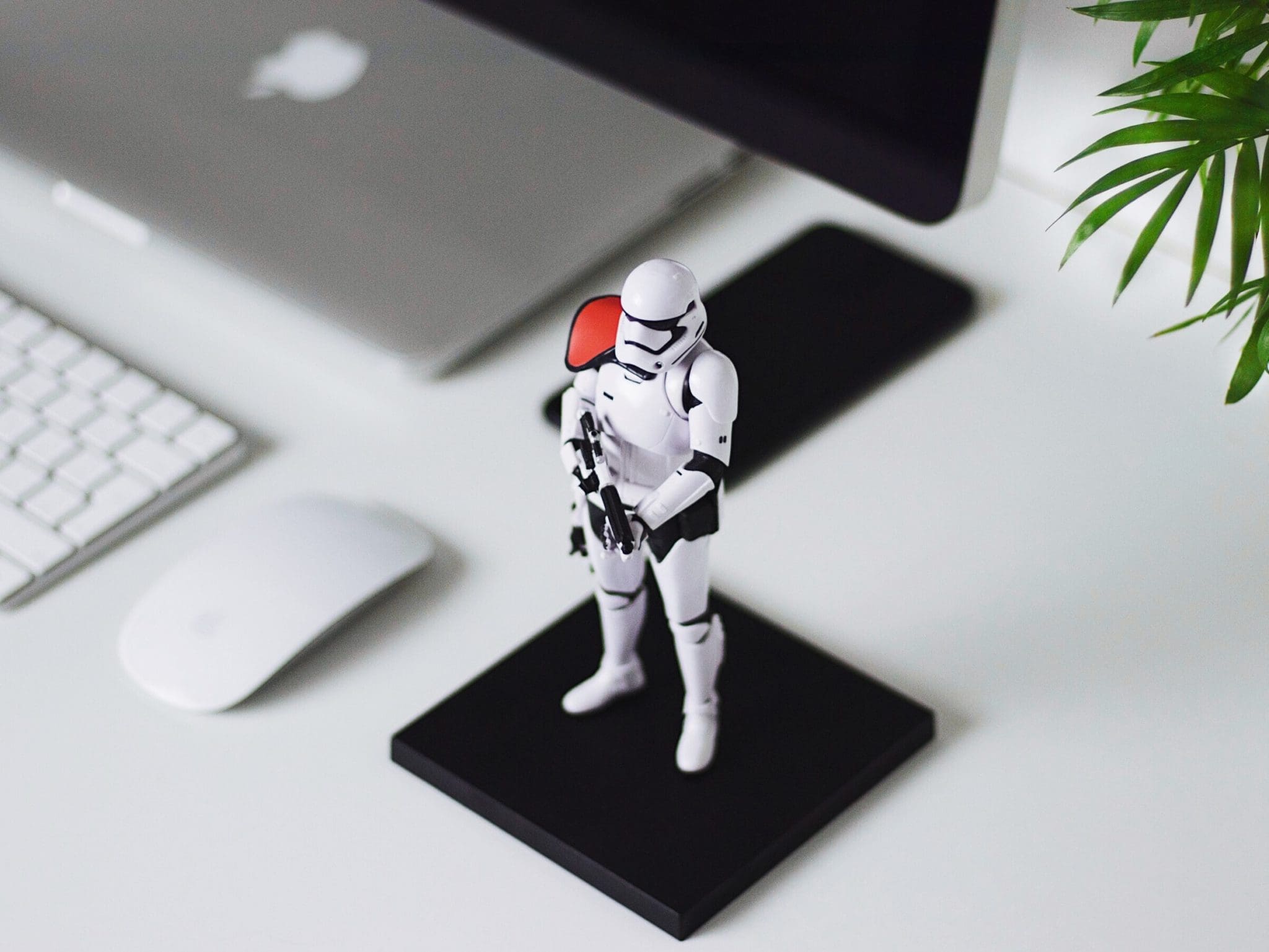 Nobody really talks about WordPress security enough. Web design, SEO, plug-ins, and other visible aspects of websites are always at the forefront of every WordPress project, but making sure your page is secure should also be a priority.
Sites with bad security get your page blacklisted by search engines, costing you a ton of leads. Web pages with no clear security and privacy measures in place also have trouble earning the trust of customers.
Here are some factors that affect your WordPress site security:
Outdated plug-ins
Poor credentials management
Bad encryption
With our WordPress consulting service, we'll check your page to see if it can prevent hackers from accessing your e-commerce site or blog.
WordPress Consulting: Is It Worth The Investment?
A WordPress consultant differs from your average web design or development specialist – a consultant is an expert in a particular niche and can diagnose complex problems and provide innovative solutions.
While a typical designer will just take your orders and complete projects, WordPress consultants like us will take charge and help you make improvements that you never knew you needed.
And finally, since WordPress itself is constantly changing and evolving, it's hard to keep up with all the updates. We make sure that we're always knowledgeable about all the changes within the platform.
If you want your marketing efforts to yield better results, then WordPress consulting should be a no-brainer.
Designers constantly seek our advice on how to complete a complex WordPress project and deliver the best results possible. Through our WordPress consulting service, we'll help you get more out of your website and ensure that it helps you sustain and grow your business.
Why Hire Us To Be Your WordPress Consultant?
WordPress consulting can't be done by just anyone! You need people who know the platform inside and out.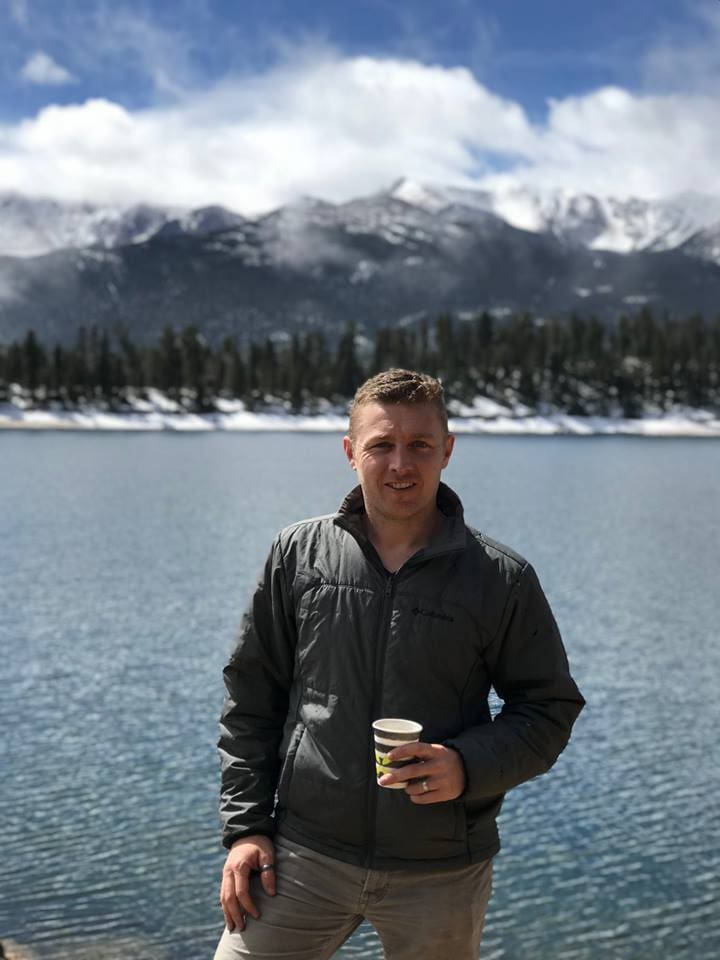 Steck Insights is led by Brian Steck, an expert who has more than 20 years of experience in web design. Together with the rest of our development team, we've built hundreds of amazing WordPress websites over the years.
Our front-end developers are masters in UX design. They'll make sure that your WordPress site looks amazing, no matter which device your visitors are using.
We also have a skilled team of back-end developers on board. They'll keep your website secure and fully functional.
To date, more than 100 companies host their website with us and come to us for updates and support. We've worked on all types of projects, big and small.
Did Someone Tell You: "That Can't Be Done With WordPress"?
If someone told you that WordPress pages can't work for your business, they're either wrong or are unfamiliar with the wide variety of functionalities that are available within the system.
We've chosen WordPress as our primary design platform because we know how powerful it can be. Over the years, there are very few, if any, WordPress issues that we haven't solved.
As your WordPress consultant, we can help developers get over design blocks that prevent them from completing their project. We'll make sure you get the page you want without having to compromise.
Don't Just Take Our Word For It
Browse our portfolio to get an idea of the quality of the websites we've produced. Our development team has helped hundreds of clients make the most out of their marketing budget over the years ⁠–⁠ let us help your business too!
Ready To Make Your WordPress Website Stand Out?
WordPress consultants can take your business to the next level! We give you advice on how to better tackle your web design project and make the most out of your marketing budget.
If you're ready to help your business get noticed on the web, we're the guys to call. Set an appointment with our consultants to get started.