Google Chrome Updates Developer Tools to Include Ruler on Inspect Element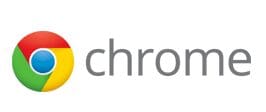 This morning I opened up Google Chrome's developer tools and found that a ruler measuring pixels across the height and width of the page was applied when I inspected an element. I couldn't find any write-ups on it and just figured I'd share it.
Right click on any place of your screen and click "Inspect Element" in the pop-up menu that appears in Google Chrome. Then hover over any element in the "Elements" window to see the magical ruler appear. Very neat!
This function appears to be added in Google Chrome version 23.0.1271.10 beta. (I love that their still in "beta"). You'll notice that the version number is much higher than most other software versions out there. This is because Google Chrome updates automatically, without need of the user to download and install upgrades. This way, it's like "Google Christmas Morning" when you wake up and find that they've upgraded the browser overnight. Merry Chrome-mas!