Bead Store Gets 600 Calls a Month from Google My Business
Bead World, Inc has been a long time client of Steck Insights Web Design. We built their website and have helped them with their SEO for the last 4 years now. In this post, I will take you through why Bead World receives so many calls and visitors to its website.
Client Participation Matters
One of the main reasons why Bead World has been so successful is simply because they provide a great service. This makes it easy for them to ask for reviews and their customers are happy to oblige. You can see in the screenshot below that they have 185 reviews with an average star rating of 4.7.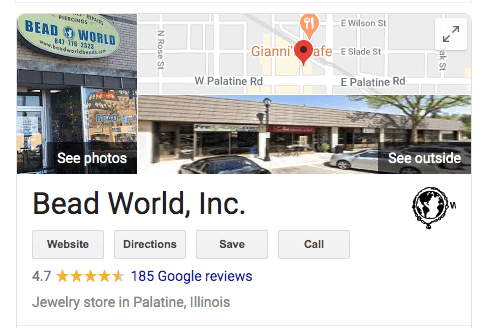 This makes my job much easier as the quality and quantity of reviews are considered to be the 3rd most influential signal for ranking in Google's Map Pack. If you get to the top of Google's Map Pack but only have few reviews or none at all the searcher is going to click on the company with the better and higher reviews. The map pack is Google's way of helping people find local businesses quickly. For instance, if you type the keyword 'bead stores Schaumburg' which is a city close to Bead World, Inc, they will show up at the top of Google in the map pack (see the screenshot below).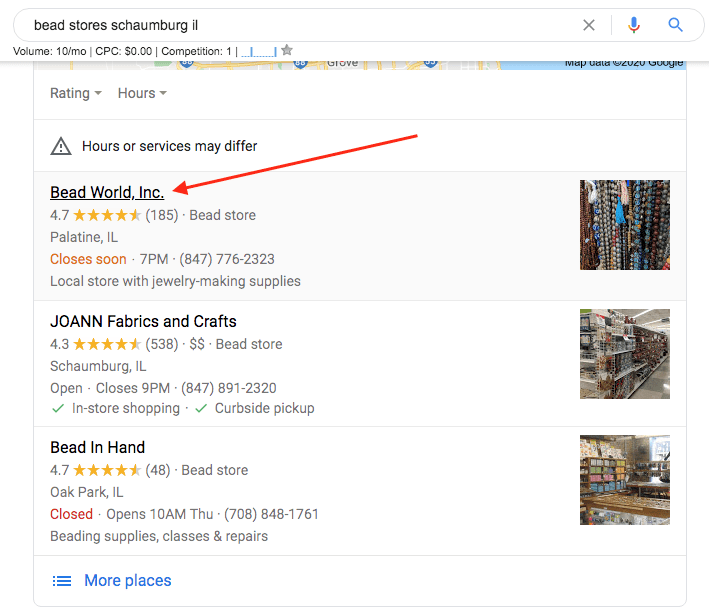 Google My Business Results
As you can see in the screenshot below Bead World receives over 1,000 visits from their GMB and over 600 phone calls per month. This is why when we first start with a local SEO client the first thing we do is claim and optimize their GMB.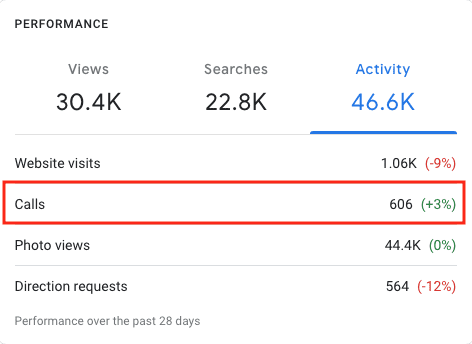 If you would like to learn more about our local SEO service please reach out to us. A great place to start is by signing up for a free SEO audit.