Why a WordPress Maintenance Plan is Important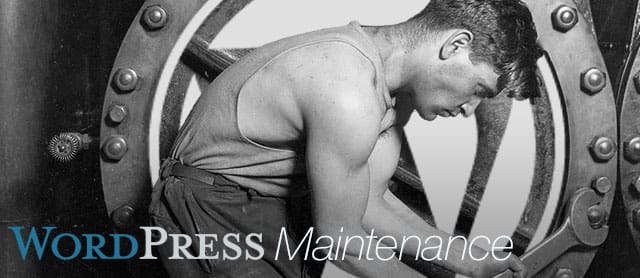 In this post we will explain what a WordPress Maintenance Plan entails and why it is important for your business and peace of mind.
Congratulations! You've built your website and have everything the way you want it. But if you're like many website owners, your main focus is going to be on your business, not your website. So it's likely your website will sit in its current state for months and years to come, before you get around to making more updates.
Honestly, that's okay! Depending on how your business runs, it may not be necessary to have a daily blog or regularly updated content. One element that is important is keeping your WordPress installation updated, along with all the wonderful plugins you used to build your site.
WordPress sites don't maintain themselves. Between frequent update roll-outs and the ever-lurking, ever-evolving threats to your site security, investing in a maintenance plan ensures that all the hard work you put into building your site wasn't all for nothing.
4 Reasons Why You Need A WordPress Maintenance Plan
The world of the web can be confusing, and that is not helped by the information technology industry constantly coming up with new lingo and tech innovations – so let's try to keep this simple. Your website is just a bunch of files on a large, shared computer (called a server). A website running WordPress just uses a standard subset of files to build off of, giving you access to a "dashboard" so you can easily create posts, pages and make updates to your site.
But you can't just "set it and forget it". Those WordPress files need to be updated every so often to fend off malicious people who seek out vulnerabilities in your website, costing you money, time, and adding stress to your life.
Similarly, "plugins" are like mini-programs or apps adding features to your site. Almost every WordPress site uses at least one plugin, and most sites use dozens. These plugins need to be updated, otherwise, your WordPress website could be plagued with bugs and security issues.
Let me break down the four main reasons why having a WordPress maintenance plan is essential for every WordPress website.
1. Hackers Are Everywhere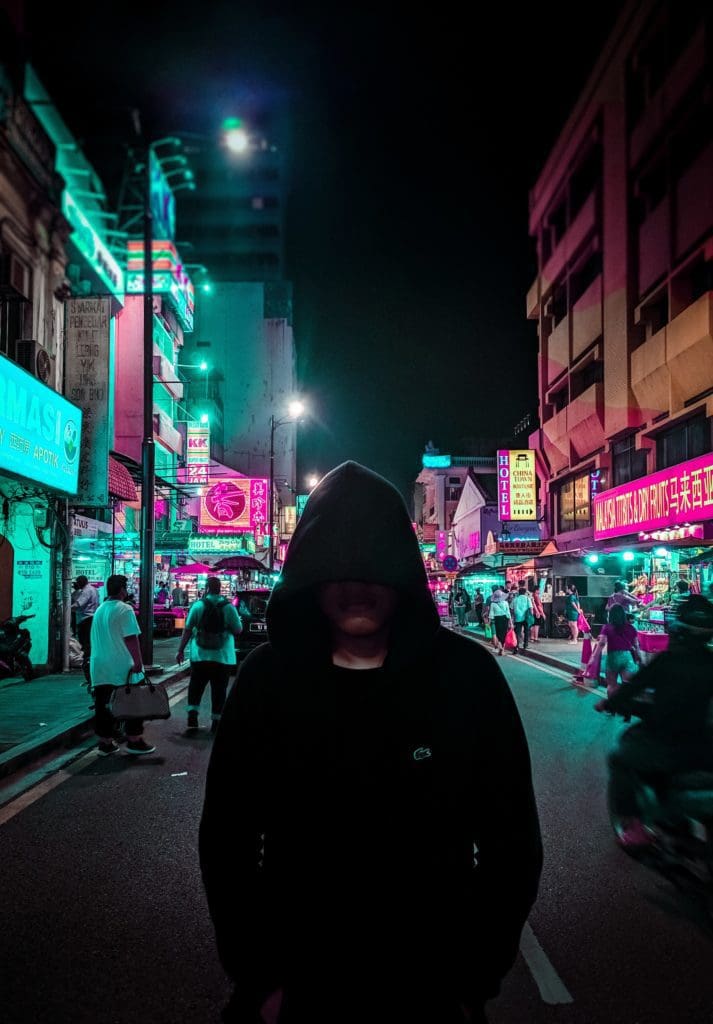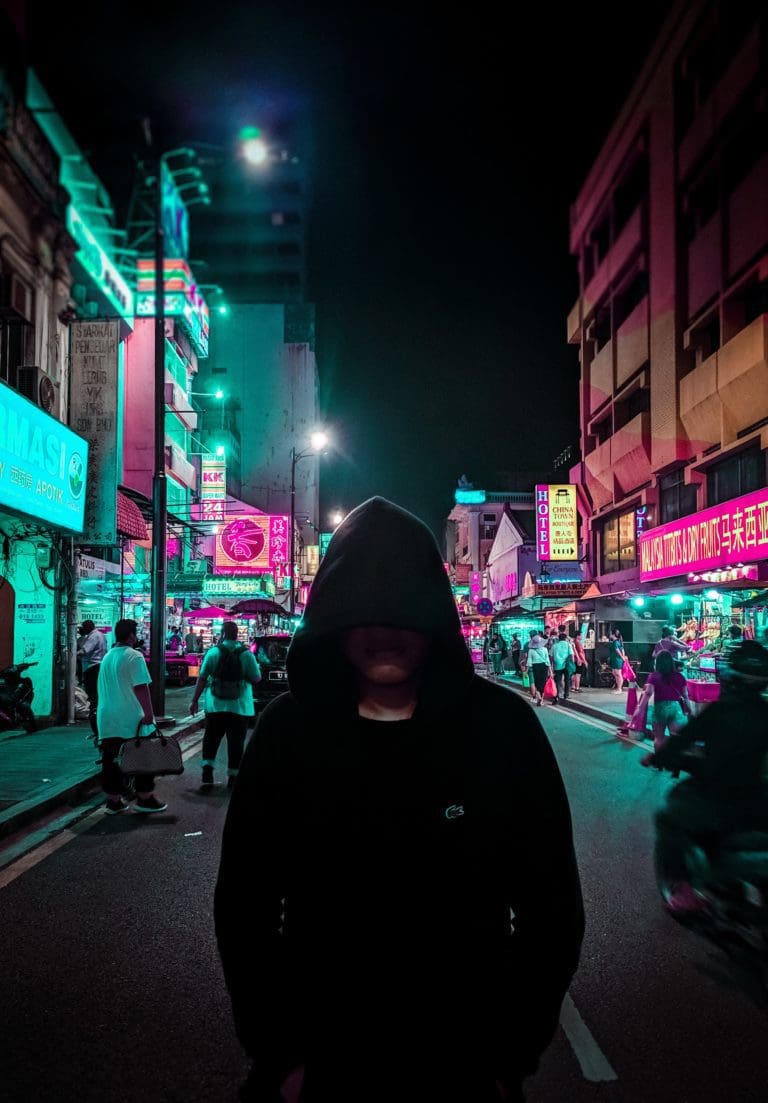 WordPress is the most popular content management system in the world. As a matter of fact, about 35 percent of all self-hosted websites in the entire world are on WordPress – but it does come at a cost.
Because it's such a popular platform, WordPress is frequently targeted by hackers and viruses. In a recent incident, hackers exploited bugs in certain plugins, which allowed them to extract database credentials and create unauthorized admin accounts on vulnerable sites. Sometimes, hacks go unnoticed for months on end, only for site owners to discover the path of destruction when it's too late to fix anything.
Thankfully, WordPress is hyper-vigilant about hackers. On top of rolling out updates on a regular basis, they also release a new version once a threat is detected. This is why it's vital to have a plan for your site. A decent plan takes care of WordPress core updates, plugin updates, and even theme updates.
As WordPress puts it, "If a vulnerability is discovered in WordPress and a new version is released to address the issue, the information required to exploit the vulnerability is almost certainly in the public domain. This makes old versions more open to attack, and is one of the primary reasons you should always keep WordPress up to date."
Tip: As mentioned, it isn't always easy to identify if you've been hacked. Some signs of hacking include difficulty logging into your site, getting redirected to another website, and receiving browser warnings.
2. You Need To Backup – Or Risk Losing Everything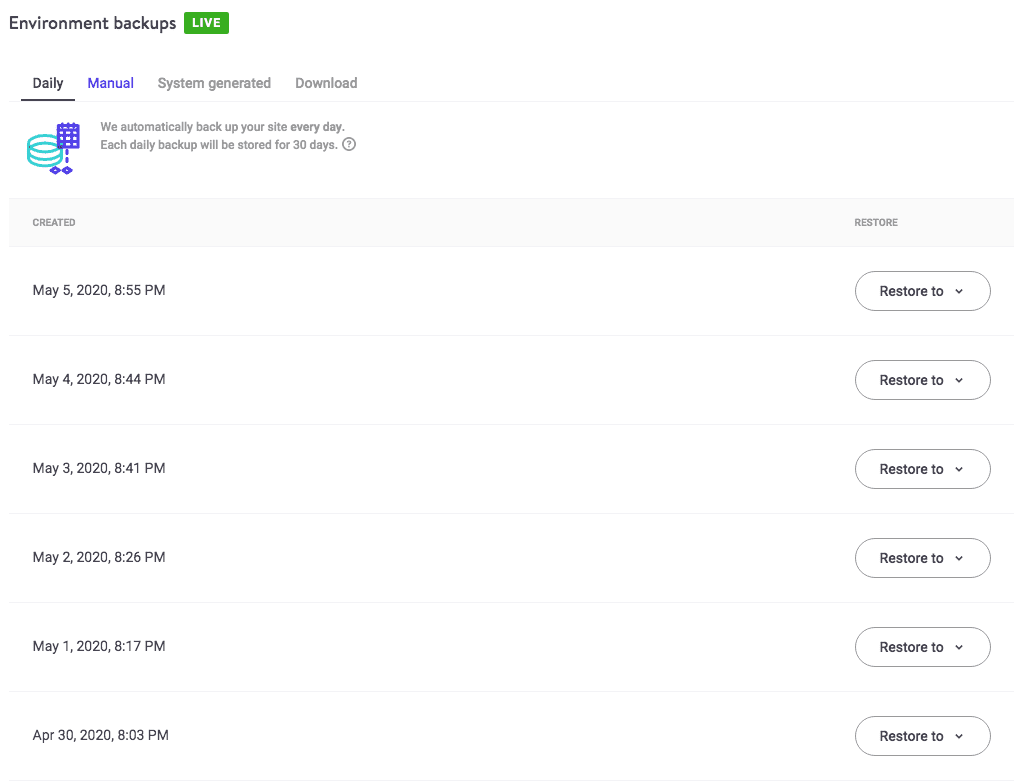 Hackers don't always aim to take over our websites and computers. Malware – or malicious software programmed by hackers – is often cited as one of the three most common causes of data loss. By choosing not to update your site, you could lose some, if not all, of your site data and risk starting all over again.
But sometimes, no update can protect your site from things like hardware/software issues, server failure, and human error; and let's not forget power outages and natural calamities too. All of these can result in partial or total data loss, no matter how heavily fortified your website is.
Obviously, this is devastating. It would be extremely time-consuming, costly, and frustrating to build your site back up from scratch. If you don't have a website to redirect customers to or conduct transactions, data loss could put a huge dent on your profits and credibility as well.
With a well-laid WordPress maintenance service, you should get uptime monitoring, round-the-clock security, and regular site backups. So even if your site is compromised, maintenance services can quickly restore an earlier version of your site. No downtime, no losses. Our WordPress maintenance plans at Steck Insights check all of these boxes. We provide 720 daily uptime checks, daily backups, and round the clock security. We will react speedily to any issues before they cause problems.
Tip: UpdraftPlus is a really good backup plugin. It has over 2 million active installs and 4.9 out of 5 stars. Here is an article on the 7 best WordPress Backup Plugins so you can compare and find one that meets your specific needs.
3. User Experience Is Everything

Website Speed
Do you know the importance of having a fast website? Ask yourself how long you are willing to wait for a website to load. If you're like most people not very long. Research shows that 53% of mobile users will leave a site if it takes longer than 3 seconds to load. Here are just a few reasons why you should care about your website speed.
Site speed has been a Google ranking factor since 2010
Website speed is your first impression
Slow websites kill conversions
Your users expect speed
Speed matters! It affects your user experience, your search ranking and it affects your sales and conversions. Site speed is worth the investment and needs to be on every website owner's checklist. It needs to be optimized and monitored regularly.
Tip: Go to GTMetrix and create a free account. Check your site speed and make sure you are adhering to Google's site speed guidelines and keeping your fully-loaded time under 3 seconds.
Updated Design & Content
According to a Stanford web credibility study, 75 percent of users judge a business' credibility on website design alone. On top of this, the researchers cited "updating site content" as one of 10 ways websites can boost their credibility. The researchers state that "people assign more credibility to sites that show they have been recently updated or reviewed."
It's not just about the content too. When you don't do regular website maintenance checks, you could miss out on issues with themes and plugins. Messy themes, 404/403 page errors, expired or broken links – these all affect the overall user experience, causing potential customers to get frustrated with your site and leave without accomplishing anything.
A bad website leaves a lasting impression on customers, a WordPress site full of errors and bugs could give customers the idea that you're unprofessional. After all, if your business can't even invest in time and money to keep your website up-to-date, how can customers trust you to take care of their accounts?
4. It Costs More NOT To Maintain Your Site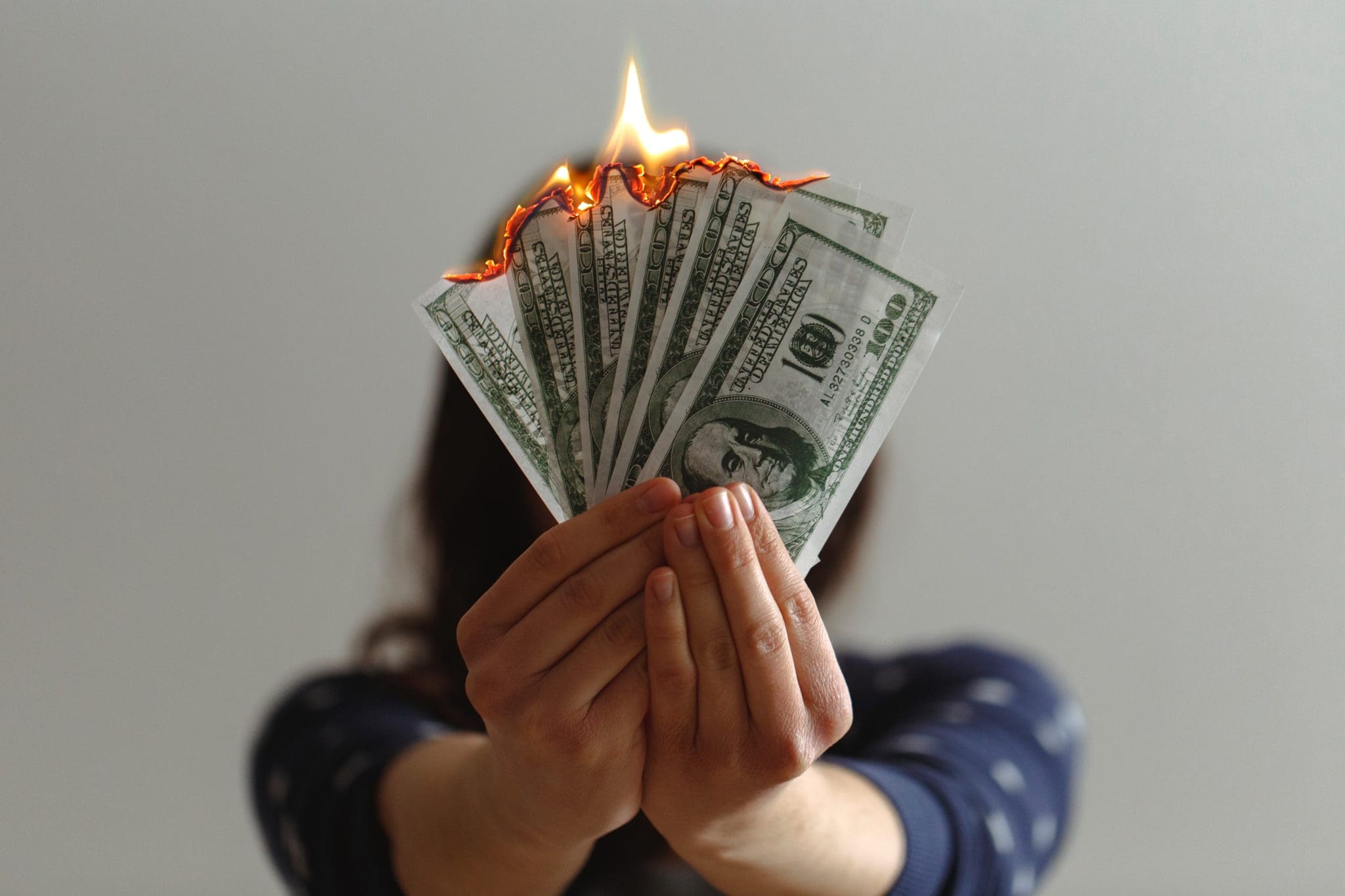 There's a really good quote by Jaguar Land Rover CEO Dr. Ralf Speth that goes, "If you think good design is expensive, you should look at the cost of bad design". Ignoring your WordPress maintenance could cost you a lot more down the line.
As mentioned, a badly designed, outdated website can push potential customers away; and that's definitely not good for business.
Remember the potential security threats and data losses you could experience if you neglect to maintain your website? Those things could take ages to fix, and will most likely require the (expensive) services of a professional. Malware removal alone could cost you substantially.
Think of a WordPress maintenance plan as preventive medicine. You should aim to keep your site healthy to avoid the trouble and hefty price of a website that's either been hacked lost a substantial amount of data or reduced to the white screen of death.
What Does A Good WordPress Maintenance Plan Look Like?
Here are six things every WordPress plan should have, from core and plugin updates to provisions for virus and malware removal. Our maintenance plan covers each of these and provides you the peace of mind to focus on building your business.
WordPress Core Updates
About 74 percent of WordPress' vulnerabilities can be found in the WordPress core – particularly in older versions. Decent maintenance plans include regular updates for your WordPress core, along with quality assurance tests following updates. Frequent core updates will also help you make sure your website is stable, functional, and easy to navigate.
Theme And Plugin Updates
Aside from the WordPress core, plugins and themes cause the second most website security issues. In fact, in a WordFence survey, plugin vulnerabilities accounted for nearly 56 percent of WordPress website security breaches. With those numbers, every WordPress maintenance service should be laser-focused on theme updates and plugin updates too.
Aside from regular plugin and theme updates, maintenance services should also delete inactive plugins. These don't just pose potential risks, they take up precious space and can affect your website's speed and performance.
Security, Uptime Monitoring, And Hack Cleanups
As technology becomes increasingly sophisticated, hackers have learned to access and destroy sites in a matter of minutes. It isn't enough to check up on a website every week or so. A good plan should maintain security and uptime monitoring at all times – keeping a watchful eye on your precious assets.
What happens when a virus or malware does slip through your defenses? Your plan should account for hack cleanups, including malware removal, finding the weak spot, and fortifying your website.
Website Backups
With frequent updating, regular backups should follow. After all, you wouldn't want to lose all your data, only to revert back to a version of your website from five years ago. Ideally, you should find a plan provider who can give you daily backups to another server or offsite cloud storage.
Performance Optimization
Not all maintenance plans include this, and it's not exactly essential to securing your site – it's just one of those things that are nice to have! Performance optimization can mean anything from improving site speed to image optimization.
WordPress Support
A good WordPress Maintenance plan should always provide support, whether through phone, email, or chat. Some plan providers even offer priority support. This means that, for a premium rate, customers are first in line to receive WordPress support.
Can I Maintain A WordPress Maintenance Plan Myself?
If you have the time, you can run your own WordPress maintenance plan – so long as you have a good understanding of how the platform works and you're familiar with all the customizations set by your web developer.
But let's face it, when you're focused on your business, watching Youtube videos and reading articles to try and figure out how to optimize images, fix your site speed, update WordPress, plugins may not feel like a priority. It can, however, quickly become a priority when a hacker strikes or something goes wrong on the site! That is why we suggest getting on a maintenance plan.
Get Started Right Away – Hire A Professional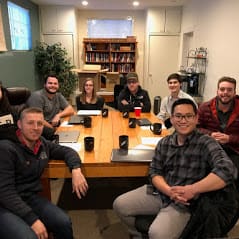 At Steck Insights Web Design, we offer three website maintenance packages so you can focus on your business. We take care of WordPress and plugin updates, as well as making sure you have regularly scheduled website backups, security monitoring, site speed optimization.
Our WordPress maintenance services also include technical support tickets and content management credits, so if you need monthly updates, for a flat monthly rate you can count on us to be available to make those changes. If your website needs extra attention, we also offer a premium plan. That means your WordPress Support requests are automatically moved to the front of the task queue. Aside from priority support, customers also get one hour's worth of consulting for your website.
There are other WordPress maintenance service options available on the web. We just think we have the best pricing and the best service you'll find. Let us do the work so you can stay focused on what you do best!
Check out our monthly plans to learn more about how we can help you. Let us know if you're interested in any of the plans we offer and we'll get started right away!