Custom WordPress Web Design & Web Development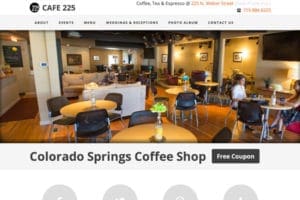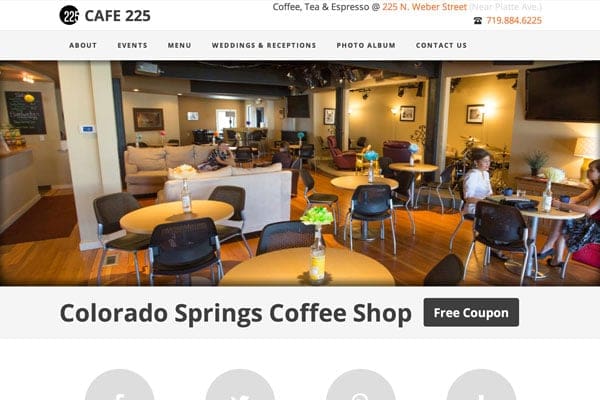 Steck Insights Web Design provides high-quality, customized, WordPress-based websites, which gives you simple access to update your website easily using the WordPress Content Management System(CMS). We build our sites using custom child themes based on the Genesis Framework, which leads the industry in search engine optimization (SEO), security, stability and customization. Each of our websites comes with an hour of Basic WordPress training, so you have all the tools you need to manage and update your new WordPress website.
We offer Skype trainings to any part of the country, or in-person trainings at an additional cost for those located in Colorado Springs.
Request a Website Design Quote
Website Updates & Maintenance
Whether your site is using WordPress or not, we can help maintain your website. Steck Insights Web Design works with PHP, ColdFusion and all versions of HTML and CSS. We are glad to take a look at your site and submit our suggestions — we commit to always point you in the right direction and help you save many, regardless of whether we manage your site or not. We're in the web design business to serve with integrity and quality — not to sell you something you don't need.
Basic WordPress Training

At Steck Insights Web Design, we believe that the client should be empowered to update their own website — quickly and easily. So we build every site by industry-standard coding, using WordPress as a CMS, and provide each client with Basic WordPress training as part of the web design package.
If you purchased your site from another web designer and would like to receive basic WordPress training on how to set up WordPress and how to update your WordPress website, we offer basic WordPress training. Basic WordPress training goes over:
How to use WordPress pages and posts
Adding photos, videos, links to your website
Updating WordPress menus and widgets
Basic SEO tips for writing great posts and pages
Understanding and using categories, tags
How to back up your website
Basic WordPress Training is $100/hour for Skype training or $150/hour for on-site training. Basic WordPress Training sessions are an hour long, unless otherwise discussed.
Request Basic WordPress Training
Advanced WordPress Training
Advanced SEO techniques
Customizing your theme design or layout
Adding and using WordPress plugins
Using Gravity Forms, BackupBuddy and adding custom features
Answering any additional questions you may have
Basic WordPress Training is $125/hour for Skype training or $175/hour for on-site training. Advanced WordPress Training sessions are an hour long, unless otherwise discussed.
Request Advanced WordPress Training
Content Management
Despite the ease of use that WordPress offers, some clients prefer to leave the content management and maintenance up to professionals. If you'd rather pay someone else to manage your website content, we can help with that. We offer content management for $30/hour for basic WordPress content management, or $50/hour for management requiring our developers.